JTP Electric LLC, Your Friendly Neighborhood Electrician
JTP ELECTRIC LLC
About Us
JTP Electric is a licensed and insured electric company with more than 20 years of expertise working on residential, commercial and industrial projects. JTP Electric offers a fair, reasonable price and knowledgeable electricians who serves North Chicago and surrounding suburbs. JTP Electric can do small jobs as well as handle large electrical projects. Call us today and receive a FREE no obligation quote for your next project.
Licensed and Insured
JTP Electric is a licensed and insured electric company in the state of Illinois with more than 20 years of expertise.
Dedicated Electricians
Safety & quality are our first priority! No short cuts when working with electricity. Fair prices and quick service in our local area.
Satisfied Customers
Referrals from satisfied customers is how we grow the business. Focus on listening to customers needs and concerns while providing honest advice for all their electrical projects.
Services We Offer
CUSTOMER TESTIMONIALS & REVIEWS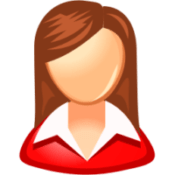 Dimmer switch and light fixture
Jovan is fabulous ! He came on very short notice and fixed an immediate problem on the spot. Gave me a detailed quote on the remaining work and also recommended some safety issues to address. Will definitely use him for all electrical repairs.
Patricia C.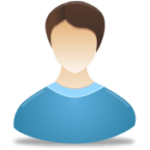 NEST Hello video doorbell installation
Went above and beyond to make sure product was installed properly and that the users were comfortable with operation. Look forward to doing more business.
Matt V.
Industrial equipment repair
Professional electrician who repaired industrial equipment in my pizza shop. Priced fairly, quick & cleaned up after the job! Impressed with their services. I will call JTP Electric for all future electrical needs! Thanks and keep up the good work guys
Simon M.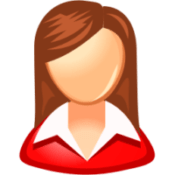 Electrical Inspection
Jovan's service was amazing. He was one of the first companies I called to come out and look at my apartment to check the electrical setup and specifically an outlet that I was concerned about. He was beyond thorough in his inspection and walked me through everything and explained his analysis. I explained to him my concerns and what had been going on since I had moved into my unit and he gave me what I believe was an assessment that finally made sense and he proved it by showing me rather than just telling me. He's demeanor is kind, and he is very patient, didn't rush through his work. He takes pride in the work he does, rather, the craftsmanship of electricians. He provided me with ideas for the next steps and how to address the issue in the unit. I won't be looking any further for another electrician. I plan on recommending JTP Electric LLC to anyone who is in need of an electrician.
Amanda M.
Contact Us
TODAY
JTP Electric values our current and future clients. We will do everything possible to ensure that we get back to you as soon as possible. Should you require immediate assistance do not hesitate to call 1.773.507.2346 or email info@JTPelectric.com
CONTACT US